Fabian 1 • Ib Fabiansen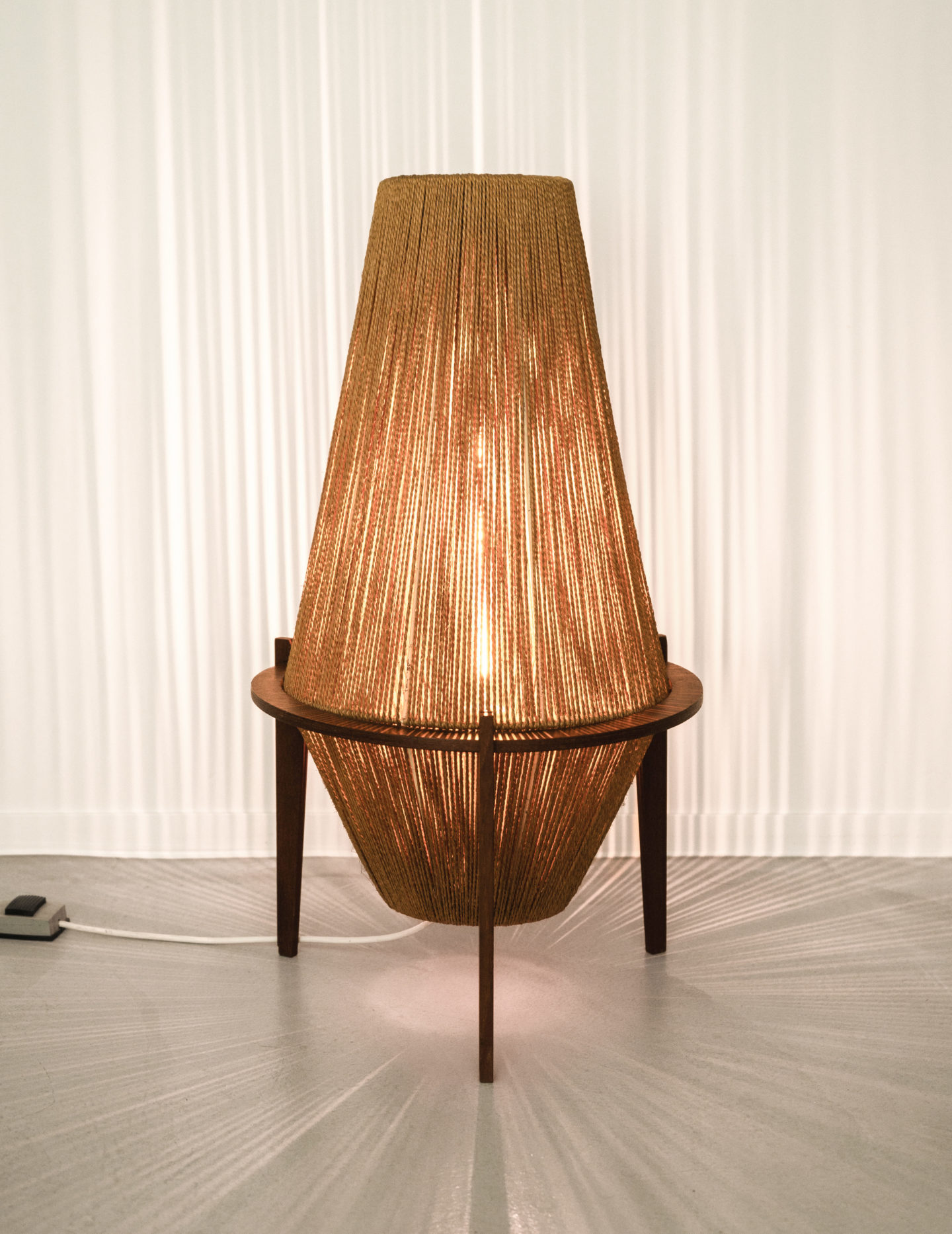 Ib Fabiansen (1928 - 2009) was a Danish architect and the first in-house designer at B&O. During the mid 1960's he was approached by Fog og Mørup creative director Jo Hammerborg to create a serie of lamps for the Modern Household.
Ib Fabiansen (1928 - 2009) Started his education in 1953 at the Architect School in Copenhagen. Among his teachers were furniture designers Arne Jacobsen, Palle Suenson, Kay Fisker, Finn Monies and Mogens Koch.

After graduating as an architect, Fabiansen was hired as director of the Copenhagen Illums Bolighus' interior design department and found that clients often complained that it was difficult to furnish their homes with modern Danish furniture, with Danish design remaining as it had looked over the past quarter of a century.
However, Danish design was at a turning point with several young Danish architects' furniture designs beginning to make their mark. Among them was Borge Mogensen, Hans Wegner and Finn Juhll.

In 1958, and after having put his thoughts on paper Ib Fabiansen made cardboard models of his modules, telephoning Bang & Olufsen to arrange a meeting for a presentation of his idea. It lasted only five minutes before Bang & Olufsen's management had bought the idea and became the first in-house designer of B&O.
Designer
Ib Fabiansen
Year

1960's
Dimensions
43x43x70cm
Materials

Teak, Lacquered Metal and Sisal

Edited

Fog og Mørup
Price